chrissyrenaegray
WEDDING DATE:
Mar 10, 2012
Last updated on July 12, 2011 at 5:31 am
|
I think many women dream of what they will look like on their wedding day, and I certainly am no exception.  I didn't start giving a care about dresses until my early 20s, and my vision became more serious after DH and I started talking about marriage and getting engaged.  
I knew I wanted something simple, flowing, and Jane Austen-esque.  I fell in love with Sincerity Bridal +'s 4515, and I took a risk and ordered from fionavogue on dhgate.  I was able to get it in ivory, and the quality is pretty good for a knock-off.
And here I am in it!  Forgive the weird expression.
I wanted a hairstyle that would reflect a sort of simple, romantic style and involved a headband of some sort.  I found this, and fortunately my stylist has done it before for a beach wedding:
I purchased this headband from Sarasboutique on etsy.
I'm getting my earrings from PW's own blustarfruit; they should be coming soon as she had them ready to ship the afternoon I ordered them!  Here is a pic from her etsy shop: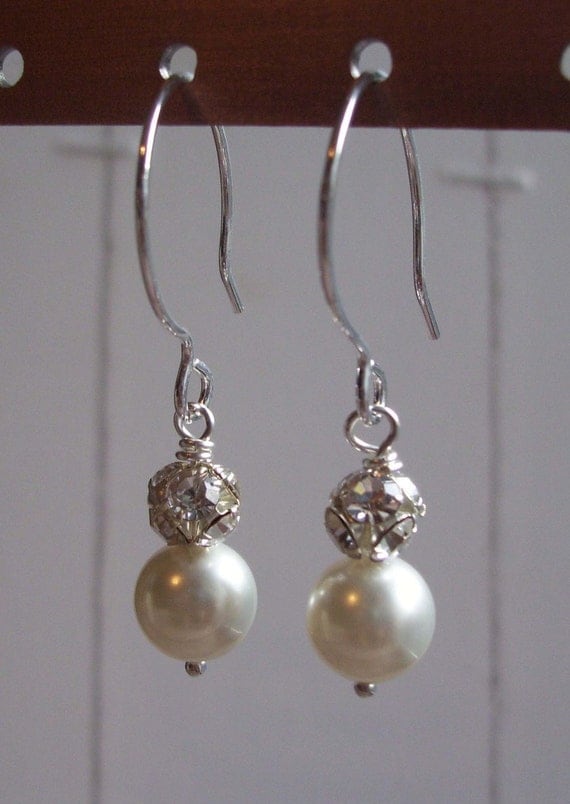 Here is the entire look:
My shoes are cute, but still comfy, and it doesn't matter too much how they look since no one will be able to see them.
They're the perfect color, they're cute, AND they're comfortable!
And the final piece of my ensemble:  my garter.  It's so cute!
Last updated on July 11, 2011 at 6:38 am
|
If you told me back in 2002 that I would marry--much less date--Wes, I would have laughed.  We met at a mutual friend's New Year's Eve get-together.  We talked, and I thought he was a nice guy...a bit of a dork, but nice.  Over the next few years, we continued to hang out with friends and see each other randomly.  Being a single woman, I sometimes had the thought, "You know, he'd be a nice guy to date", but I never thought anything of it.  Fast forward to New Year's Eve, 2005, another get-together.  Wes was flirting a bit with me, but I thought nothing of it.  We even shared a dance.  I left that night with no expectations whatsoever.  A few months later, we were at the birthday party of a friend's brother when he asked me, "So, do you want to catch dinner and a movie sometime?"  I said yes without even thinking, then worried about it the entire night, wondering why the heck I said that when I wasn't interested in dating him.  Before he left, he asked me for my number, and since I'd already said yes, I felt a little trapped, so I gave it to him.  Wes hadn't quite shut his friend's front door when I heard him exclaim, "Yes!"  We started talking, and it eventually progressed to dating, then a courtship.  We knew that we wanted to get married some day.
Fast forward to November 20, 2010.  Wes asked if I wanted to go to a town about 45 minutes away to a Yankee Candle store.  There is one particular Christmas scent that I love, he knows it, and it's not unusual for him to want to get out of the area for no reason.  After a nice lunch, we went to this open air "market street."  He took a backpack out of his truck, and I jokingly asked him if he was going to study.  He took my hand, and like any man on a mission (you ladies know what I'm talking about!) he leads me down the street, past the Yankee Candle store, and to a beautiful park.  We sit down, and he says he wants to read something to me; he takes out his Bible and turns to 1 Corinthians 13 (the "love" chapter).  By this time, I have an idea of what he's about to do, but then he surprises me and turns to a section in John where Christ washes His apostles' feet.  When he's finished reading, he tells me that Christ did this to show His love toward and His desire to serve the apostles, and he wished to show his love toward and his desire to serve me.  He got down on one knee, and took out a bottle of water and a towel.  He took off each shoe, poured water over each foot, and wiped them down with the towel.  He then looked me in the eye and said, "Christina, I love you very much, and it is my desire to share my life with you and to serve you.  Would you please be my wife?"  Of course, I said  yes, and after 476 days of planning, I became his wife.
Last updated on June 11, 2011 at 10:04 am
|
Hey everyone!  I'm Christina, I'm 31 years old, and an English teacher at a high school.  An amazing man asked me to marry him November 20, 2010, I said yes, and we became man and wife on March 10, 2012.  
Let me introduce you to my family:
Meet Wes, my DH:
He's currently working as a lab tech at a local plant, but he is pursuing his alternative teaching certification in Early Childhood-6th.
Meet our furbabies!
Jack (He's a bit of a grouch, but he has his sweet moments)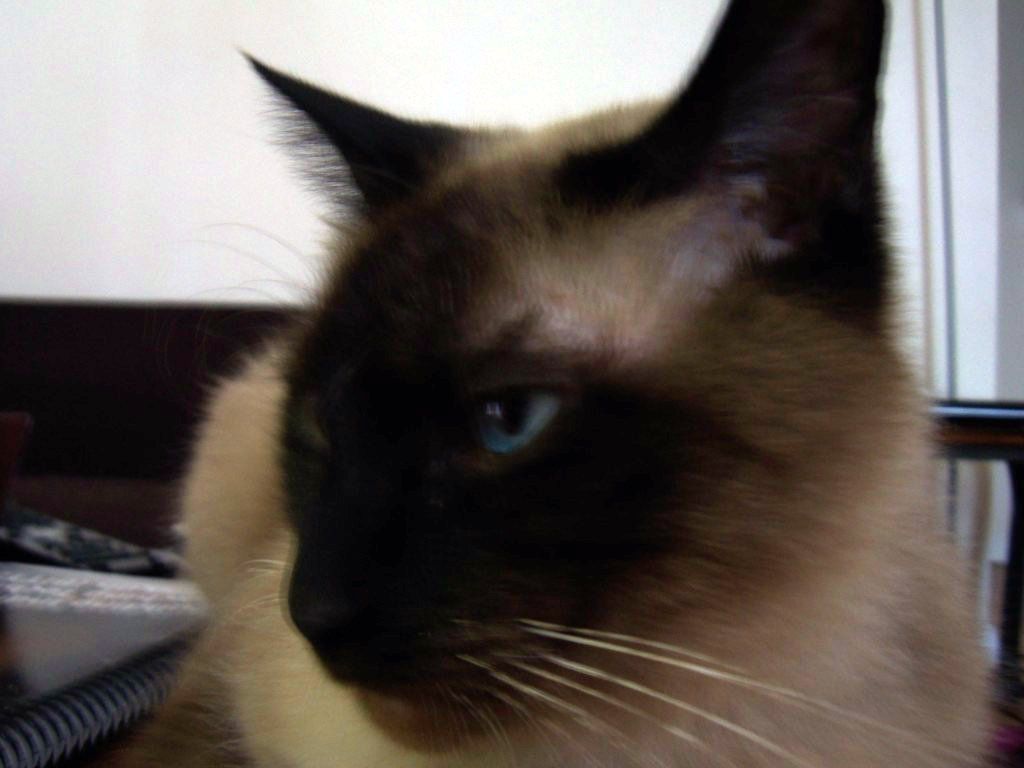 and Roxy, our AW (no, seriously, she is.  She thinks all attention should go to her).