JuneBridetoBe
WEDDING DATE:
Jun 27, 2009
Last updated on September 22, 2008 at 11:26 am
|
Wedding pictures!!!  My wedding was so amazing :)  Here's a few pics on my photographer's blog:
http://emencher.blogspot.com/2009/06/sarah-and-jeff.html
Wedding date: Saturday, June 27, 2009
My dress!  It looks even better now since I had it taken in and altered....updated pics to come soon.
Shoes (dyed to match sash)
Rehearsal dinner dress from my favorite store...Banana!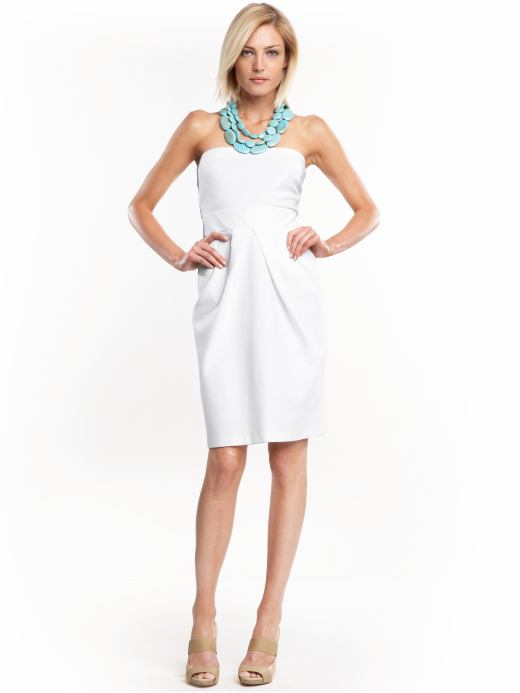 My FAVORITE piece of jewelry since September 12, 2007  :)
Wedding bands:
Hair ideas (stole a couple from other PWers!)
Hair & Make-up Trial:
Makeup:
Bridesmaid dresses:
I have 8 girls, including 2 junior bridesmaids.  They will be wearing the dresses below in a champagne color.  The 3rd dress (shown in purple) is what my 2 jr. maids are wearing.  They will be hemmed at the knee to match the other 2 dress lengths.
Flower girl dress:
Bridesmaid gifts:
So far...these earrings I had made on Etsy...
and for the 2 Junior Bridesmaids...
Spa wraps like this ( mine are without the ribbon and just a block letter initial on the bottom right flap)
*Ribbon straps added for my 2 junior bridesmaids
Also - personalized travel mugs...mine are all black and white damask and each girl has a different color initial.  I had the initials made smaller too.
Flowers:
My bouquet will be all green and cream hydrangea with a touch of pale pink peonies...similar to the pic below except with the peonies added.
My bridesmaids will carry bouquets of all green hydrangea.
Our Save the Date (sample)...
Our invitation
Rehersal dinner invite (weddingpaperdivas.com sample)
Cake...
Cute favor idea....