happyinlove
WEDDING DATE:
Aug 22, 2009
Last updated on March 5, 2009 at 11:07 am
|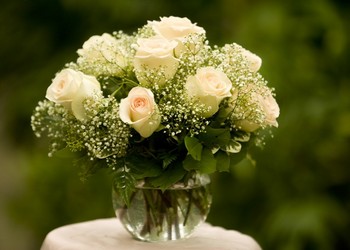 Last updated on February 2, 2009 at 7:09 am
|
Getting Married August 22, 2009!
Our Wedding - August 22, 2009
The Details
Reception
Hair and Make Up Inspiration
The Extras!
Flowers and Colors - doing all white, butter yellow and ivory colors.
 The Centerpieces
 cream roses with white hydrangea and baby's breath in a square vase
The Cake
We are getting this cake - chocolate and hazelnut cream filling to resemble a 'ferrero rocher' :)
THE DECOR
lots of white flowers , candles, and amber lighting
 MY SHOES
CHRISTIAN LOUBOUTINSSSSSS!! :))))
 or
And my earrings!
 The Table Numbers (DIY)