jenn0078
WEDDING DATE:
Sep 27, 2008
Last updated on September 19, 2008 at 5:58 am
|
It was amazing!!!!!!
Thanks to my sis especially for planning and all the girls and guys that helped pull it off!
Just arriving - i had to post this pic cause I love the shoes and bag that I wore! hahah!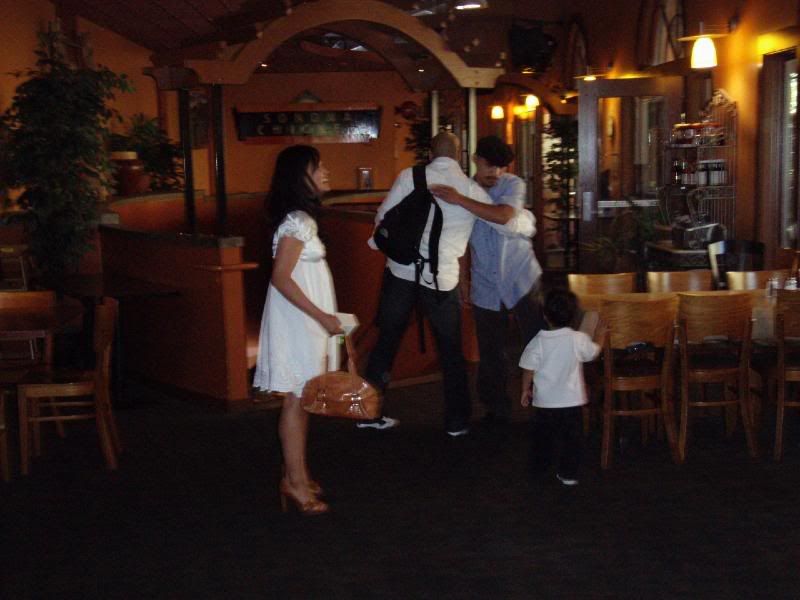 Upon arriving, this is what we were greeted by: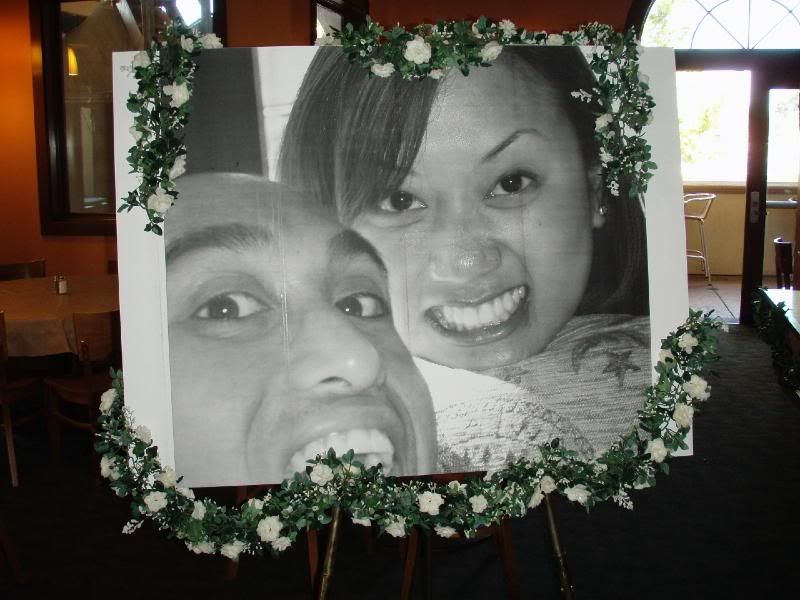 hahaha hilarious!
The details: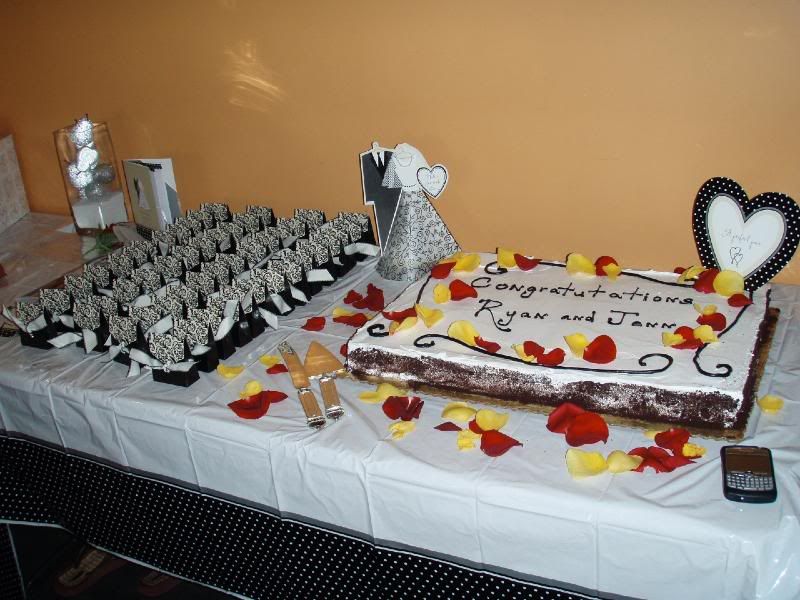 Cutting our cake: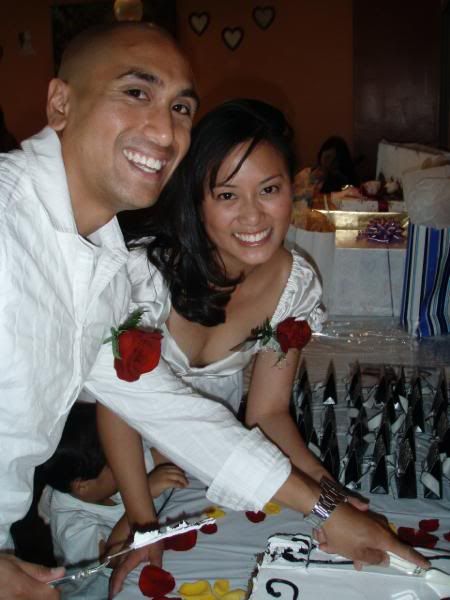 Our son and niece (ring bearer and flower girl):
Our guests having their meal!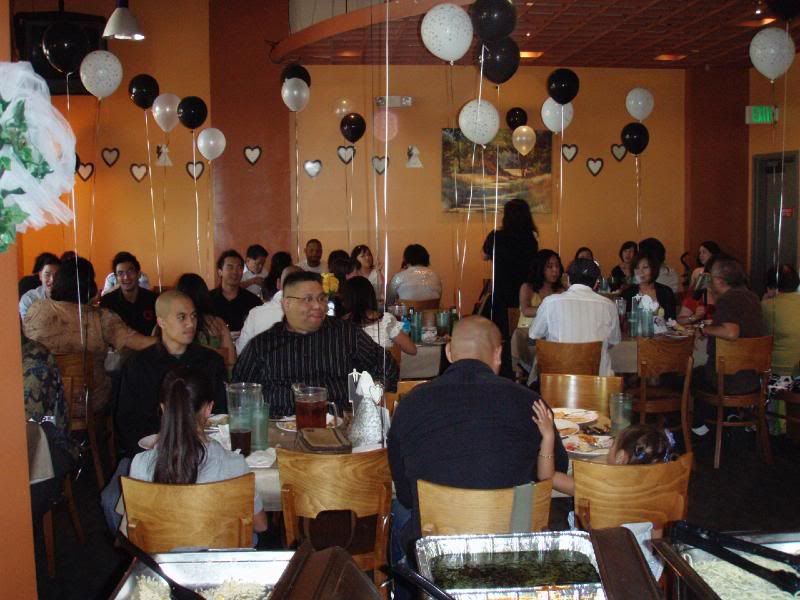 the winner of the toiletpaper dress contest: Hilarious!!!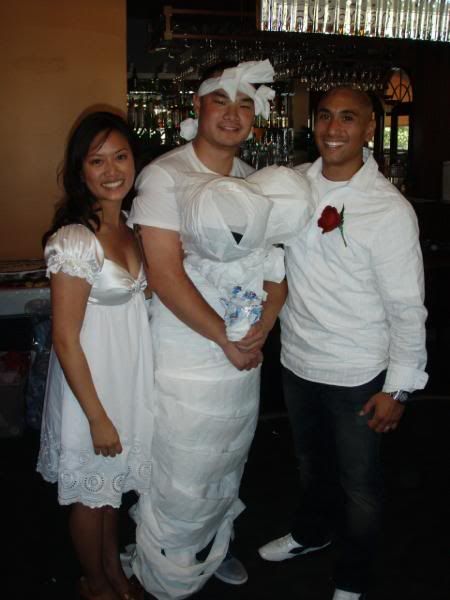 Marshmallow Question game: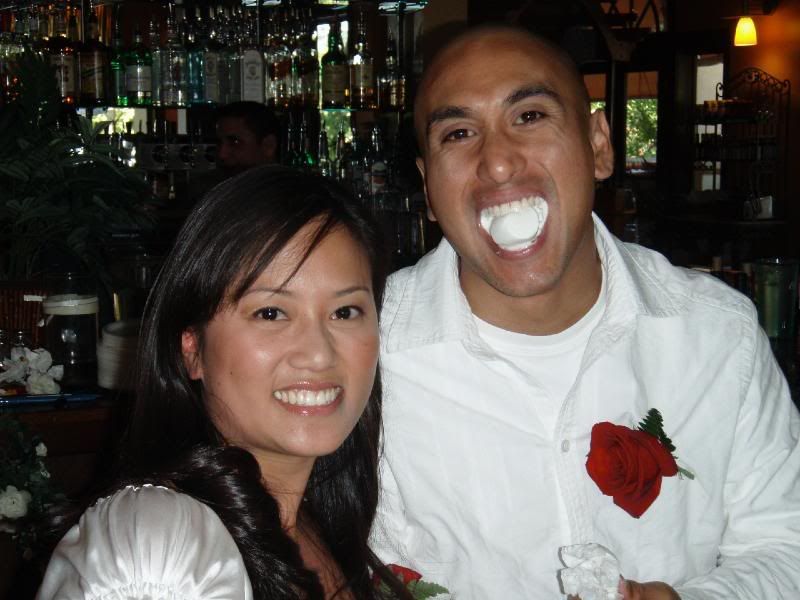 most of the bridal party:
THANK YOU!
Last updated on September 19, 2008 at 5:49 am
|
I finally have some down time!!!!! 8 DAYS LEFT!
The planning process that started over a year ago!
It all started with this picture I found: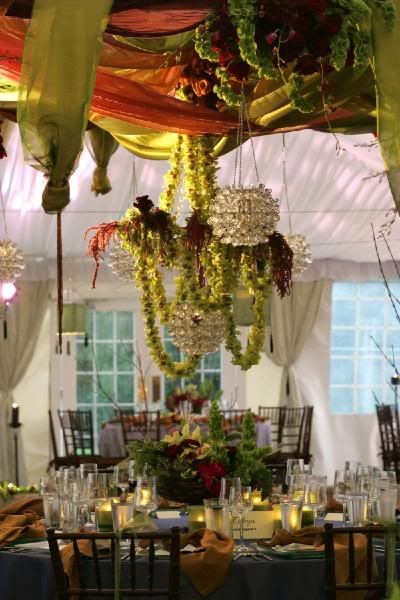 I loved the idea of having a canopy over our sweetheart table and I loved the red and green flowers. It was just so romantic, cozy and had a WOW factor to it! 
Then we went to a wedding and they had this over their sweetheart table: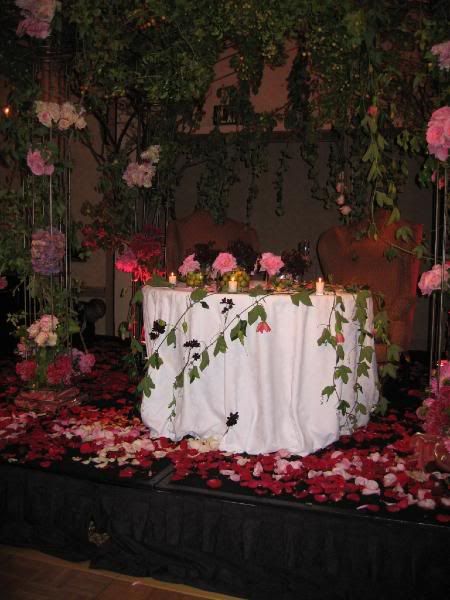 Simply amazing. We ended up booking their florist.
Well I knew the colors that I wanted for my BM dresses were going to be champagne so the colors became champagne, taupe, browns with deep red and orchid greed flowers. 
Bridesmaid Dress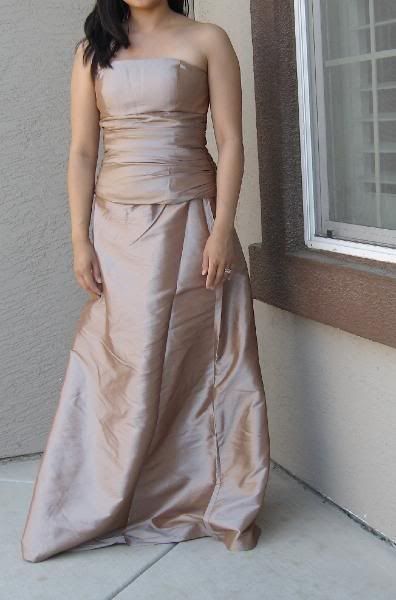 A few alterations will make it perfect.
MOH Dress - my sis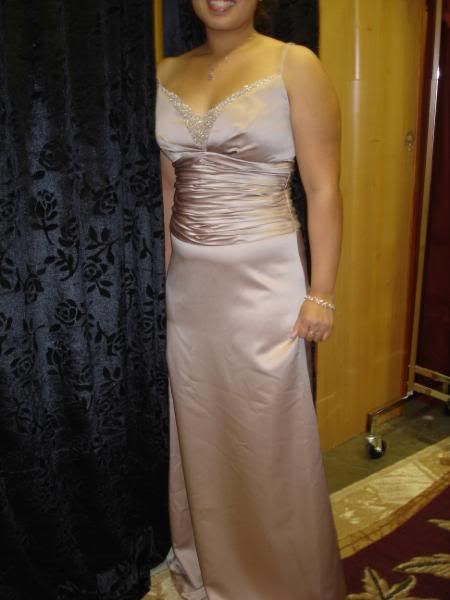 Flower Girl Dress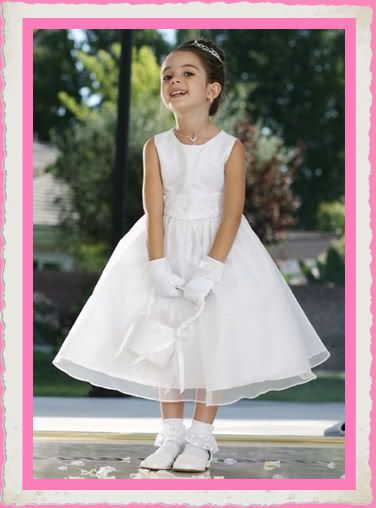 with the sash in taupe and a flower pin i made: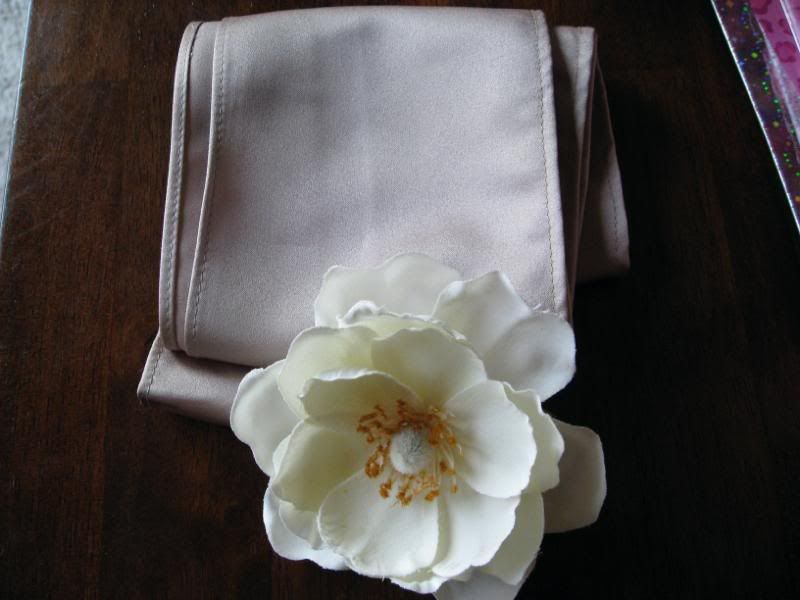 My dress - it was the first one I tried on and really REALLY loved it.  I tried on like 10 more at various bridal stores and i still went back to the first dress. Something about the simplicity and the elegance of this dress. The back was pretty dang sexy too! hahah!  I'm gonna bling it up with chandelier earrings, and a blingy bracelet. I'll also be wearing a cathedral length veil. I got it for $40!!!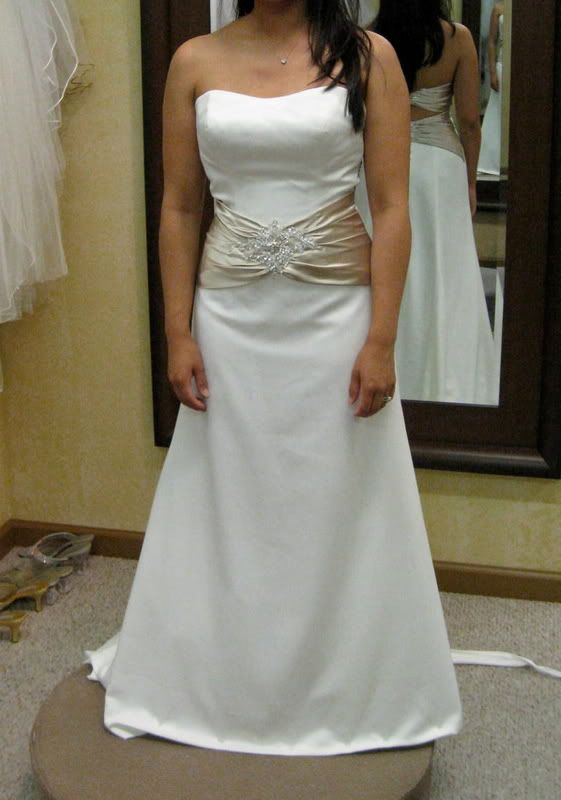 The shoes I ended up with:
were strappy gold jeweled ones! Thanks fellow PWer that helped me find them. I didn't think I was gonna do strappy cause of my stubby little feet, but they were too beautiful to pass up. i don't have a current picture.
Reception Details:
My money cage - i decorated with silk flowers and a manzanita branch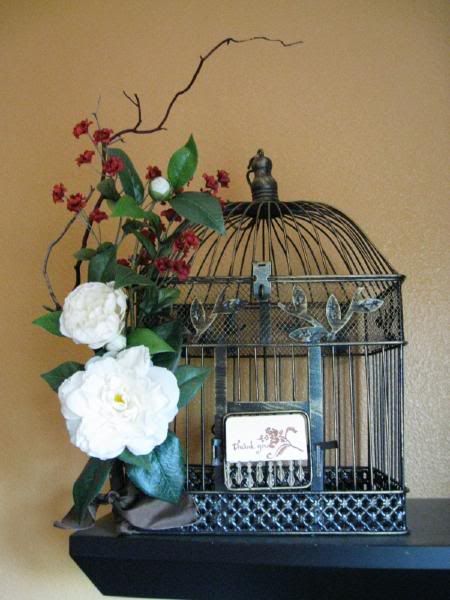 The menu: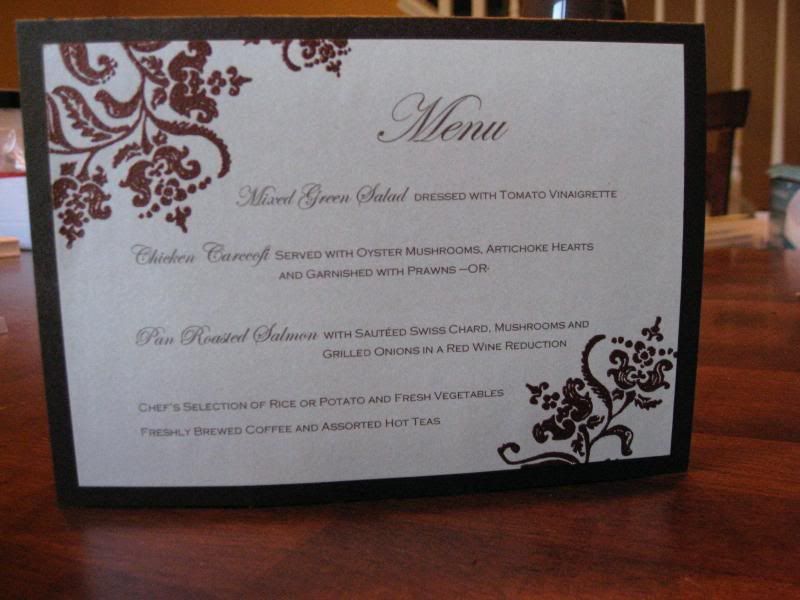 I did the invitations in the same way and heat embossed every single one in copper. I LOVED the outcome and got many compliments.
Table numbers: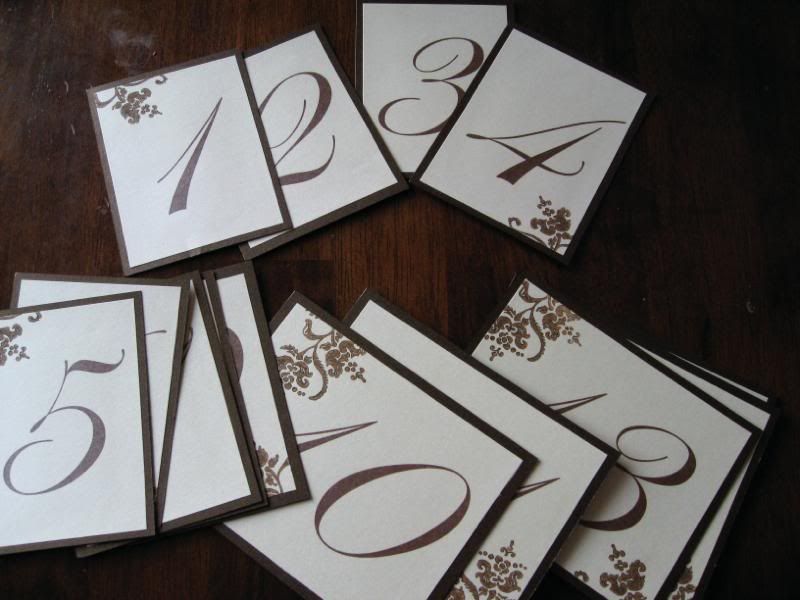 Placecard Table inspiration:
I don't have a current pic of the one that I"m doing, but here's the jist of it: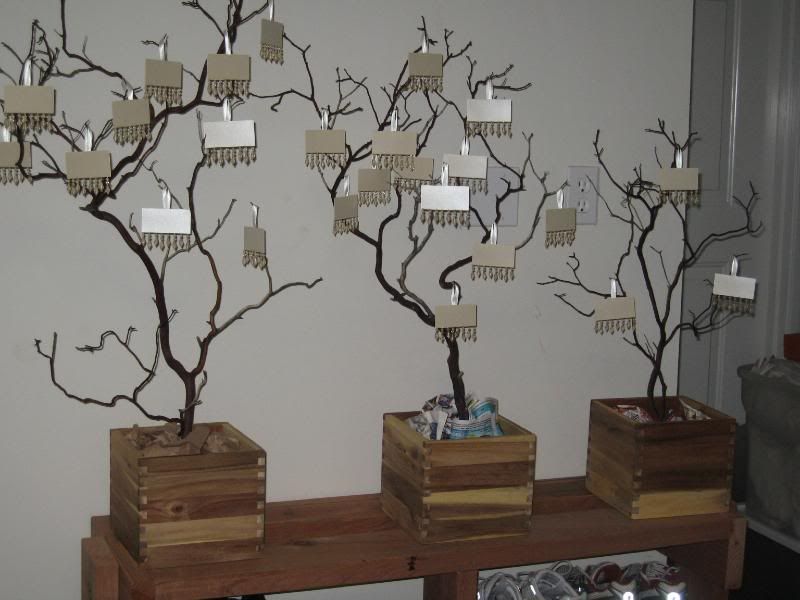 The bases are covered in the same fabric as the bridesmaid dresses with a brown ribbon around each and an oval rhinestone buckle. I love the way they turned out!
Cake Inspiration: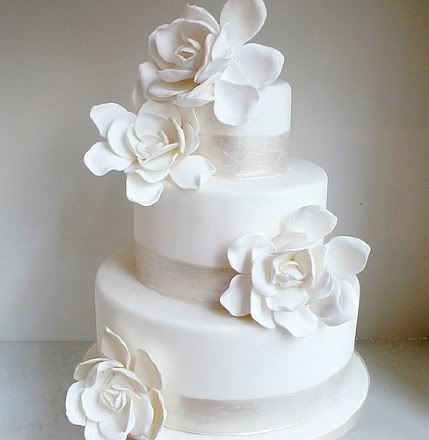 I'll have a gardenia in my hair to match. Here is my hair inspiration.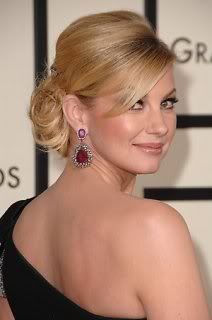 Favors: my mom bought them in the Philippines.  They're not what I would've chosen, but I'm thankful for getting them for free! Since the boxes were hideous, we gift wrapped them to match the colors.  We also have jelly bean thank you favors in the flavor~smores!!! yum!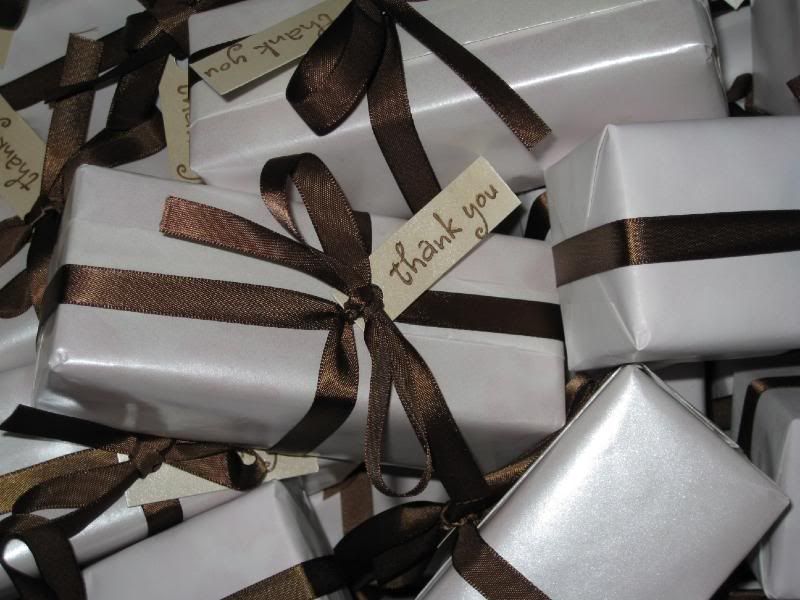 Candleabras that my sis in law is letting me borrow to put on each table in the bar! Beautiful!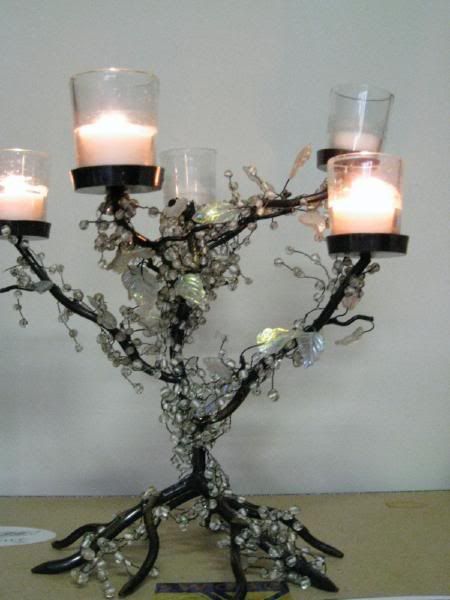 I made all the placecards back in April cause I knew this was a big job! I love the outcome.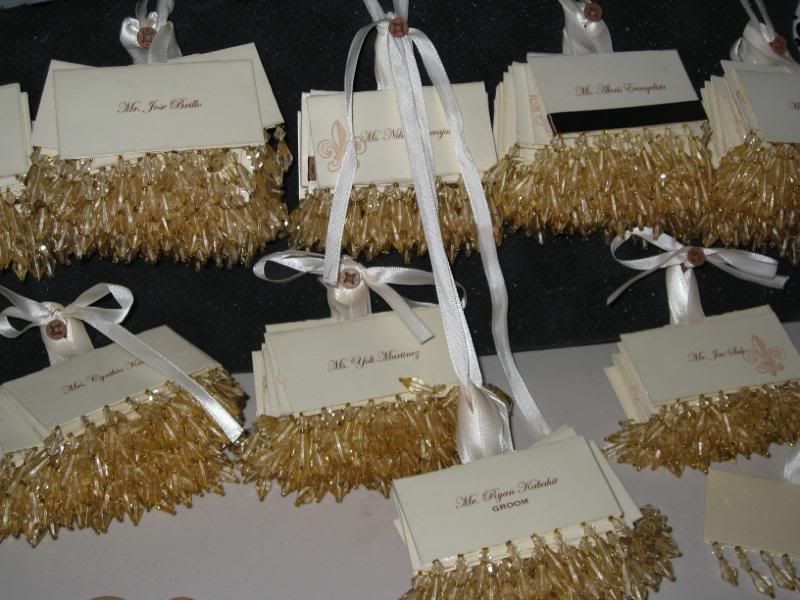 We hired a lighting vendor last week to get this feel: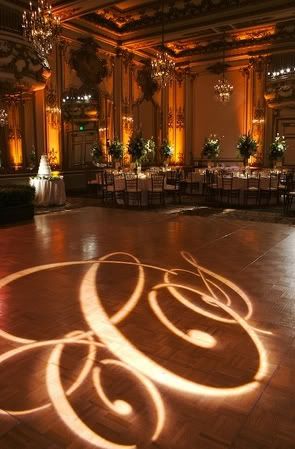 Lastly, we'll have thse lanterns to go outside on the tables on the patio.  They have twinkly lights strung up along the trees.