vventura143
WEDDING DATE:
Dec 17, 2010
Last updated on May 3, 2010 at 4:00 pm
|
<3 I FOUND MY DRESS <3
As i said before im a hopeless romantic love is in my blood and the very air i breathe, so why not show it in my overall look on the big day.
I found the dress i want to walk down the isle in, its a a Maggie Sattero Milana there is lace and beading everywhere!! The picture with the model shows the type of white i want and the one i tried on in the store was some beige color but the dress is absolutely gorgeous!!!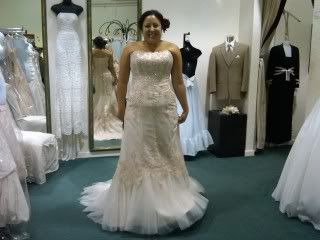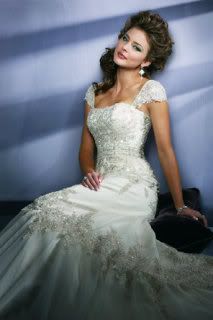 <3 My Hair <3
I haven't quite decided the look of the wedding, but here are a few ideas i have. I guess we will decide as the days get closer.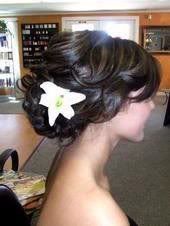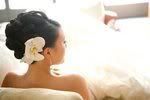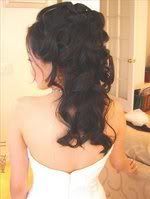 My Shoes!!!
Ok so i am a veryyy picky person when it comes to shoes. I definately love the idea with the hearts underneath the shoes and the words "i do" on each foot, but the designs im going for are still undecided. The deep red is what i want. it needs to match the colors of the bridesmaids.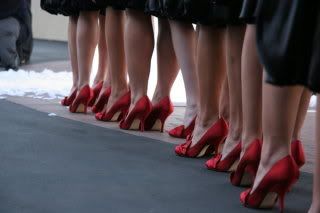 Last updated on May 3, 2010 at 3:41 pm
|
Ok so time to start planning this wonderful day. I started planning in 2009, i had high hopes for the big day to be 07/24/10, however this was not the case. We have officially extended the wedding to springtime 2011. This will give us more time to save and have the wedding of our dreams. Focus is he keyword everything will happen just the way i dreamed,  all it takes is hardwork and the support of postitive people around me.
My Theme:
the theme of the wedding is Spain, Italy and France all mixed up in one. Im a very passionate and helpless romanitic, so the colors i have picked are red (not just any red, but that deep red wine), black and white.
Below are some of the ideas i have of the reception and ceremony decor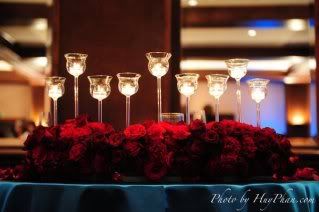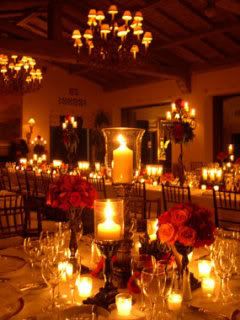 Last updated on October 31, 2009 at 12:53 pm
|
John proposed to me during our trip to Cabo in November 2008. Perfect was all i can say the scene the mood and the way he did it. I never seen him so nervous, it was clear that he was planning this for a long time and i am very glad he made this move. Our lives from then have changed dramatically we are excited for changes to come our way as husband and wife.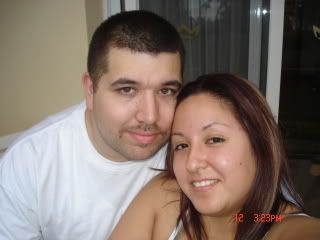 I had no idea the whole trip he was going to propose, it was quite a suprise when he popped the question.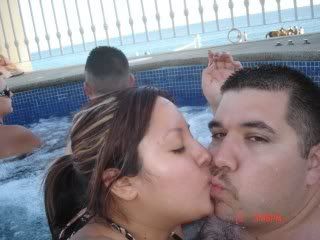 Its the RING!!!!