Lmgajewski
WEDDING DATE:
Oct 16, 2010
Last updated on July 1, 2010 at 10:10 am
|
It really looks nothing like this on a normal person. Flippin size 0 tall models...   Enzoani Elizabeth
       and on me....>
Shoes!
Caparros Elope Satin Pump
Veil
Single Layer Soft Tulle Ivory with beaded edging
The Jewelery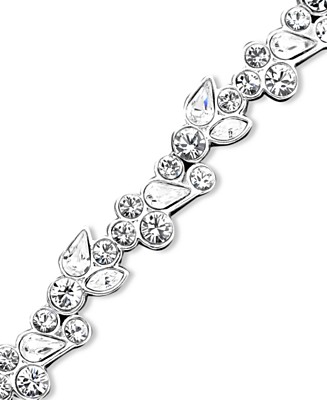 both necklace and earrings have same pattern
Givenchy Crystal necklace and earrings.
Last updated on June 30, 2010 at 8:56 am
|
And without further ado.....
The Proposal
FI and I were on a trip to San Diego for a friend's wedding in August 2009. We decided to turn it into a vacation and rent a car to drive up the coast to L.A. We stayed with my uncle for a few days in his hollywood hills pad, then opted to do a few nights in a hotel down in Beverly Hills for some alone time as well. Get the full experience.
On our last day in L.A. we drove out to Malibu for a "beach day" We looked on the internet and found that the best beaches were there and a little area called Paradise Cove was secluded. So we packed a bag and headed out. We arrived to find at the entrance was a very cute beachside restaurant. We opted to walk the beach first to work up an appetite then come back for lunch. We walked maybe half a mile down the beach to a cute little spot tucked back in some rocks right along the water.  We were searching in the tide pools for little critters when Mark went to get something from our bag.  I continued to explore when he called me over. He was kneeling over our bag and when I came up to him he took my hand and I immediately fell down on to his knee and he asked me to marry him! I was so excited I didn't even see the ring until I took my face out of his shoulder and there she was!!! Gorgeous!!
We were out of cell range which was nice, so we went back and had lunch then went back to "our spot" and lounged in each other's arms the rest of the day. Perfect!!!  Once back in range the phones were blowin' up!!! :-)
Last updated on June 30, 2010 at 8:40 am
|
Bridesmaids Dresses!  Ordered and Came In!   I let each choose the dress they wanted as long as they ordered the color I wanted.
Man Of Honor Attire:  Gray Suit with Matching purple shirt to the girls, and tie. AND Custom Ordered Chuck Taylors to match!!!
Groomsmen have the same suit, Groom will wear same suit but with Ivory shirt and tie