An Extra Pair of Hands
03/20/2010
Avoid her like the plague. I gave her over $3200.00 in checks to pay the caterer and she ended up not only NOT paying the caterer, but using my credit card at Rent A Center in Phoenix to pay her furniture bill. The caterer confirmed that she did not pay him and that is why he charged my credit card for the food/services.

I don't care how broke someone is, they have no right to defraud clients. The bad part is her services were terrific. She did a wonderful job organizing the wedding. I trusted her and feel foolish for doing so now.
03/20/2010
You are going to wonder why I rated her as I did. While Stephanie Schumann did an amazing job coordinating my daughter's wedding, she also succeeded in taking over $6000.00 in credit card charges on my credit card, as well as payments for the caterer she hired on my behalf. She gave the caterer my credit card, and kept the payments I gave her. So I ended up paying twice for the catering. She also paid her rent, furniture, cell phones and other charges on my credit card. AVOID HER LIKE THE PLAGUE!
03/08/2009
Stephanie was hired for our "day of" planning. We had done all of the preparation ahead of time and she was to execute the set up for the reception and make sure everything ran smoothly throughout the day. Although she continually said she wanted to take away the stress of the day, I'm not sure she did that. She did an average job; she did not pay attention to specific notes and requests made to her, she was not "in charge" of the situation as she said she would be, and she did not finish clean up before she left. Her recommendation for caterer was great, however, she would pass information to them from our conversations, which we found unprofessional.
Vendor recommendation from David Powell Photography
Stephanie is wonderful...she knows her stuff and is very professional and knowledgeable.
An Extra Pair of Hands
Are you getting married in the Phoenix Metro area or trying to plan an amazing event and you need some help??? Well look no further, I am your girl!!!!
My name is Stephanie, and
I have many years of experience in event planning. I would love to help anyone that may need "An Extra Pair of Hands" to make their wedding or event special!
I have a great list of vendors that I work with that will give you great service. And I pay great attention to detail to make your event as amazing, stress free, and as special as possible!
So if you are interested in my services all I ask for is a detailed list of what it is that you would need me to do and I will prepare a customized package for you.
My rate is always reasonable, a flat fee, and I work with everyones' budget. No event is too small or big. So if you have any questions, please do not hesitate to call or email and we can go from there. So come on, give me a try and let me be the Extra Pair of Hands that you need to help you with your special day! Thanks so much for taking the time to read my ad and I hope to hear from you soon.
Stephanie
"An Extra Pair of Hands"
www.epofh.com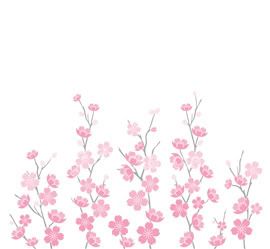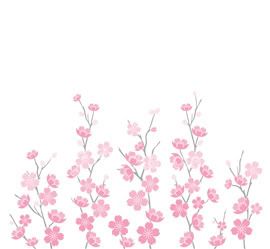 What wedding planning services do you offer?
Day-of Coordinator, Full Planning, Partial Planning
How many planners do you work with?
I work alone. But I have a great list of vendors that I work with. So you will be taken care of no matter what!
What style of wedding do you specialize in planning?
All styles.Whether it is traditional or ecclectic,urban, or a beach wedding, I can do it.
Do you support or cater to any specific religions?
I work with all religions.
What sizes of weddings have you coordinated in the past?
From 50 guests, to 250.
Which venues have you worked at or are familiar with?
The Ramada Valley Ho, Inspiridor, The Venue of Scottsdale, Loft19, The Pointe Hilton at Tapatio Cliffs,and The Wright House.
Additional Advice
I know that you are probably thinking that you as the bride or the groom can do all of this on your own and that you don't need a wedding coordinator. Or you may think that a coordinator will take over and not pay attention to the things that you want or need.
Well I am here to tell you that is NOT the case with me on either end. It is ALOT of work planning a wedding. Especially if you have a full time job, kids, or anything going on in your life. I, as the coordinator, am here to not only give you everything that you are looking for, but to make it as stress free as possible for you. I will not take over your wedding, but assist you in all that you need. And also give you the tools that you need to help you breathe easier and feel comfortable and confident about everything for your special day. So, cmon, give me a try and let me be the Extra Pair of Hands that you need to make your wedding stress free and amazing!
10% discount if you mention my ad!!!
Deal does not expire
I offer a flat fee for my services as is. But if you mention this ad I will give you an additional 10% off of my fee for my services.
No events for An Extra Pair of Hands.
Thanks for visiting the vendor listing for An Extra Pair of Hands.
MORE VENDORS